About the Book
From Liberty to Magnolia: In Search of the American Dream received the Grand Prize Journey Award for Narrative Nonfiction from Chanticleer International Book Reviews. From Liberty to Magnolia also received the Gold Medal Award for Nonfiction Books from the Non Fiction Authors Association (NFAA), the highest award bestowed for nonfiction authors. From Liberty to Magnolia has also received a notable review and honor from Kirkus Reviews, one of the oldest and most credible reviewers of books for libraries, schools, bookstores, publishers, agents and other industry professionals. The book is also receiving great customer reviews on Amazon.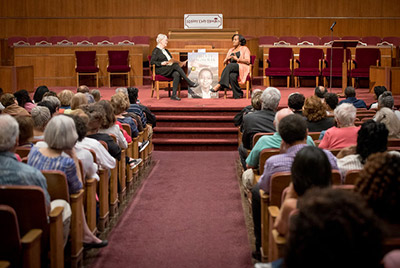 From Liberty to Magnolia: In Search of the American Dream is the story of my personal pilgrimage of growing up as a black and as a woman during the tumultuous times in America in the 1960s and 1970s when blacks (through the civil rights movement) and women (through the women's liberation movement) were seeking and demanding equal access to all the rights and privileges afforded other Americans. The book also tells the broader story, too, of how my life epitomizes what those movements were and weren't and what the resulting Civil Rights Act and Equal Rights Amendment have meant and haven't meant as I have lived through their maturation.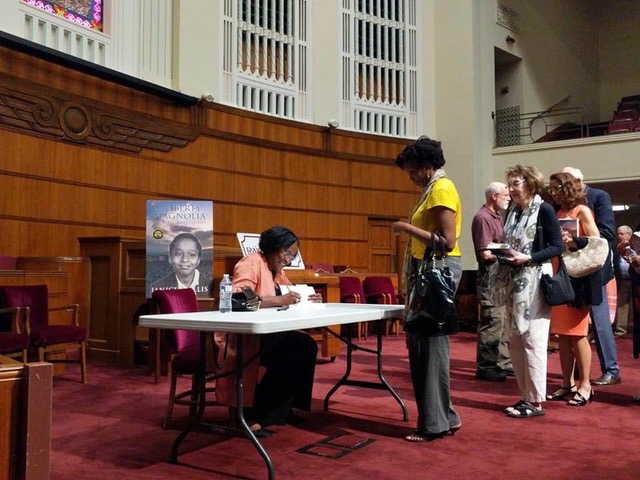 What better time than now to examine how these two seminal and defining events played out in the life of an ordinary African-American woman who believed in all of America's promises? What better moment than today to look deeply at the life of a woman who prepared herself and worked tirelessly to achieve her goals only to realize that many still lay beyond her reach and that of most women and most blacks? From Liberty to Magnolia also addresses the two-pronged dilemma of being black and a woman while the fight for equal rights for women received overall more attention than did the continuing work of obtaining civil rights in the social, economic, and political landscape. Readers of this book will find that my life journey, in many respects, represents a microcosm of what this historic period has meant for millions of African Americans and millions of women—then and now.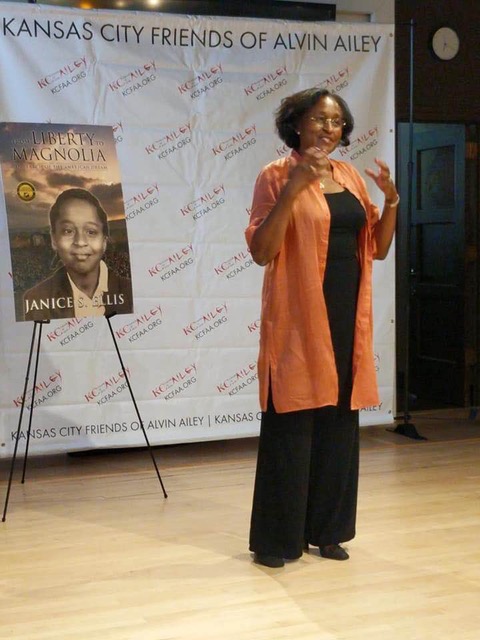 I have lived the chicken–egg conundrum. Which comes first? Am I black and then woman? Am I woman and then black? I have walked into many rooms, in many situations, filled with white people and wondered what they saw first. As a black and a woman, instead of a "scarlet" letter, I have often been haunted by the thought that I had two bold "sable" letters on my head, which instantly put me in an awkward position. The two letters I wear signify a cultural, societal, and unfairly imposed nagging deficit, a dubious distinction that seems to be a constant companion. From Liberty to Magnolia chronicles my journey from the cotton fields of Mississippi and through academe, corporate America, and politics. It is the story of how I triumphed even when, more often than not, the ugly realities of racism and sexism tried to deter me. It will show others, and especially aspiring women and minorities—with whom my story will have special resonance—how to navigate and ultimately embrace the challenges at every major crossroads and be triumphant.
In sharing my story, I hope to show my fellow Americans the gravity of the challenges that persist. I will also show them how they can embrace, navigate, and use those challenges amid the ever-present and powerful internal and external forces that are so much a part of life in America. Those internal forces that are fueled by conflicting cultural principles and practices as well as dual morality and mores. Those external forces that present themselves both as pernicious, systemic racism amid the promises of civil rights, and as entrenched sexism and gender inequality amid the quest for equal rights.
Despite these sometimes overwhelming forces—how they play out, often tugging for dominance in every major decision, at every major crossroads—this memoir shows how, through it all, one can discover inner strength, defy the odds, pursue goals, and achieve a real and meaningful purpose in life.
Contact Janice Ellis today to learn more about her work. She writes about social issues affecting people in Kansas City, Missouri, and throughout the country.