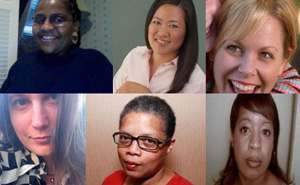 Many Ethnic Groups One Race
January 17, 2014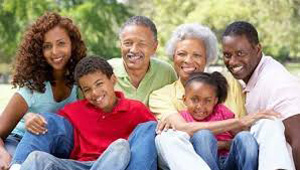 Fortifying Black Family Unit
February 24, 2014
Black Teenagers in Upscale Venues
By Janice S. Ellis, Ph.D., Kansas City, MO –
Black teenagers in upscale venues on summer nights and week-ends are causing a lot of anxiety on the part of patrons and police alike. What are black teenagers to do in the summer? This challenge came early in Kansas City on Valentine weekend. A crowd of more than a hundred teenagers wandered along the main street of a prime piece of Kansas City's real estate, the Country Club Plaza, proclaiming, "We're back, only earlier this time."
Really, Kansas City, what do you expect?
Several years ago, the scene was Westport where hundreds of black youths would converge on weekend nights, crowding the roads from one end to the other. While proprietors and patrons equally recognize for the most part the young folks, ranging in age from 10 to 24, were well behaved, their existence still was perceived as affecting and menacing.
Even though only a few disorderly, unsavory acts actually occur, there might be only one or two, that's all that's needed to get media attention and escalate the uneasiness.

Many meetings were held, and no doubt even together with government and law enforcement agencies among community leaders, concerned companies, but what have been the results? Has the issue just moved a few blocks down the way?
Chief of Police and the Mayor have declared that black adolescents loitering on the Plaza won't be allowed. Curfews will be rigorously enforced and parents will be compelled to be liable. But, for how long, and to what avail? Until the next bunch grows bigger and more unruly as the summer months heat up?
Enforcement of curfews and penalizing parents are scarcely the solution to decades of benign and not-so-benign neglect of a substantial section of the Kansas City community. For starters, where are the places for adolescents and youth in the urban center?
Where are the skating rinks, the bowling alleys, skate board parks, arcades, movie theatres, recreational centers and other opportunities for youth to have fun and enriching activities? Many places could be family oriented. Parents need not drop off their kids. Parents can look plan trips with their kids.
Like urban center areas across the nation, there are several areas that are perfect for development of great activities that would be within reach of many youth and teens where now there's nothing but empty and blight lots and buildings. There's truth in another old adage, "If we build it, they will come."
Black youths are gathering and congregating in downtown and upscale places in cities all across America, committing random acts of violence or merely causing mayhem that is menacing. According to some reports, this racial violence and lawlessness are part of a national pattern of hundreds of episodes that have occurred during the last several years in more than 50 cities.

What are the expectations after experiencing blighted communities, persistent and pernicious poverty, joblessness, poor educational opportunities, and a whole sea of hopelessness that have harassed one generation after the other of black Americans?
Like many cities across America, Kansas City faces the same problems, long ignored. Badgering beleaguered parents and treating the symptoms with more strict curfews won't result in a lasting answer.
History has shown us time and time again, the oppressed, also, shall and will climb.
Why wait until a community suffers significant economic escalated violence and the specter of policemen on horses riding on the streets of a City's prime attractions before there is eventually a dedication to invest resources that are substantive in communities that most need it?
Kansas City, like many other cities, is running out of time.
Edited and Reprinted with Permission of USAonRace.com