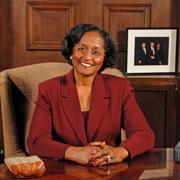 Beliefs About Race
June 14, 2010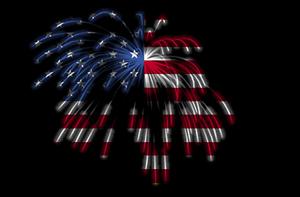 Fourth Of July Meaning
July 1, 2010
Greed Across Race And Culture
By Janice S. Ellis, Ph.D., Kansas City, MO –
Greed across race and culture, ethnicity is a common tie that binds. Powerful laws and regulations, with proactive compliance reviews and severe punishments for glaring company breaches, would be the most effective shields from the unseemly side of our free market system. If just they were diligently applied.
Let us trust that as the United States Senate finalizes the provisions of the bill on fiscal reform they will be ever aware of the truly amazing elephant in the room, wanton greed; and make sure that the needed checks and balances are a part of the bill that ultimately passes into law.
We might have another case of what the results are when possible gain rules the day. While BP (British Petroleum) isn't a U.S. based firm, it definitely does lots of business here. Moreover, as we learn more regarding the disastrous oil spill in the Gulf of Mexico that impacts the lives of Americans in an awful way, we're learning that gains may have trumped security, again.
We're also discovering the governmental bureau that was suppose to be applying laws and demanding that BP run in ways that protected our interests as a country and that of its own citizens, they too frequently turned a blind eye, were overly chummy chummy, or were just sleeping in the controls.
Greed Across Race and Culture
We've had several poignant examples of greed gone awry. Don't forget the collapse of energy giant Enron? While it may seem like a very long time ago, it was only the point of the fiscal corruption iceberg.
In the past year, several longstanding and trusted fiscal giants had a complete collapse and were saved by governmental tax dollars. Afterwards, we found how the executives of those same businesses pay themselves huge bonuses as if they had kept the business afloat and had a prosperous year.
It begs the question how many more big, moderate or small companies are taking great advantage of the trusting consumer, fiscally and otherwise, all in the name of pecuniary gain, if they're American firms or otherwise.
Examples abound. Greed across race and culture pervades.
As the growing claims at Goldman Sachs unfold descriptions of high rolling, risk taking executives who created and cashed-in on investment deals, public confidence may not ever be the same.
Capitalism isn't about the amount of money you may make by using the unsuspecting or the poor. That which we frequently forget is the long term health of any free market society is the fact that quality goods and services which meet needs should be priced at amounts which are realistic for all involved. Selling or purchasing at a gross disadvantage finally undermines the free market system and hurts everyone involved perpetuating economic and wealth inequalities.
Just how do we come to what is apparently an increasing tide of breaches of great business practices across many sectors that we count on in our day-to-day lives? With the laws and regulations on the books that regulate business operations, how can it be that we always find the many different ways these companies break or fleece our consumer rights?
If we desire a fruitful and significant monetary reform bill, we need lawmakers and regulatory agencies at each level of government to proactively apply those policies and operational processes. We have to close those loopholes that leave the people vulnerable to unscrupulous companies as well as their penchant for greed. Punishment must suit the offense.
We've found companies benefitting from a community's welcome mat by polluting their soil and water supply with chemicals that people understand are detriments to human well-being. On any given week during the evening news or in the neighborhood paper, we find the development of illnesses, cancer particularly, in a speed, which can be disproportionate to a community's size. We help but wonder what other environmental and health hazards there are in communities across America, hazards which will not become known until there's a disaster.
How pervasive is unchecked greed in our free market society? It appears to not have any respect of persons living or dead. Don't forget the recent case in Chicago, in which a graveyard sold the exact same burial plots to multiple individuals? The investigation disclosed that multiple human remains were stacked in a mass grave. Was the idea, "Lets make just as much cash with this scheme as we can?" Entomb. Dig up. And entomb again. The same story happened in northwest Georgia a couple of years back. There were hundreds of human remains that needed to have been cremated as far back as 15 years past, were discovered in totes, dumped, and strewn near and across the grounds of the crematory.
Sadly, there are a number of cases of unlawful business practices gone undetected for an extended time. Whatever happened to these perpetrators?
Then there's the problem of immigration, especially undocumented workers from Mexico. Could it be that capitalism's unpleasant side is intertwined in this problem too? Does it come right down to the profit motive once more? Getting low-cost labor, avoiding the salaries, benefits and bonus — all of which could impact the bottom line.
But the people must stand up and demand diligent enforcement of the laws and regulations if we want to eliminate what's rotten in the ROI that lots of large businesses will stop short of nothing to make.
Just how can a free market capitalistic society continue to prosper if such practices go unchecked?
It won't.
Edited and Reprinted with Permission of USAonRace.com