Is Our President The Role Model For America
January 15, 2017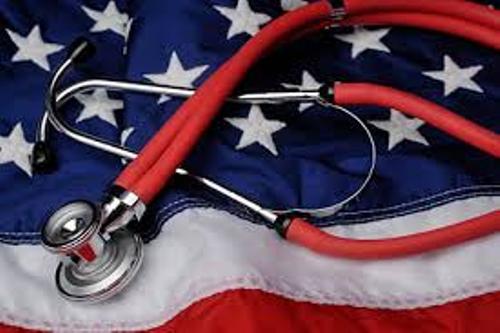 Who And What America Supports For Healthcare
May 4, 2017
Black History Is American History
Black history is American history. So, why do we persists in treating it as if it were a unique history of a people, separate and apart from the American people?
Yes, like you, I know all of the reasons February was set aside to acknowledge the contributions of blacks. We all know that for decades, scores, and centuries blacks, nor their contributions, have been given their rightful place in the American story. Blacks, for generations, were consistently omitted from the history books, just as they were denied the rights of what it means to be an American citizens.
So we set aside the month of February, in connection to its historical significance, to remember, acknowledge and celebrate black Americans who made historic contributions in various fields.
Black History is American History
Often during that month, we recall the same early human rights activists like Harriett Tubman, Fredrick Douglas, Sojourner Truth, Dread Scott; the inventors like Elijah McCoy, Benjamin Banneker, Lewis Latimer, Charles Drew George Washington Carver, George Washington Carver.
But what about the myriad of contributions that blacks have made, and continue to make, in every field of study from A to Z, from the Arts to Zoology that have happened from the beginning of America's founding through today? Black history is American history, and as such should be interwoven into every aspect of the American story—the good and the bad.
Black history is American history. We would be much better off if we did not continue to try to ignore, deny, separate and segregate the toil, blood, sweat and brains that have been spent to make America what it is today.
After the emphasis of black history during the month of February, then what? If there were a concerted effort throughout the educational experience to always tell the total American story, we all would be better off. We would have a better understanding and appreciation of each other.
Black history is American history. Maybe one day, there will no longer be the need to try to capture and commemorate it in one month.
Black history is American history and will simple be included in all aspects of the American story.
Feature Photo Credit: middleville.onslow.org