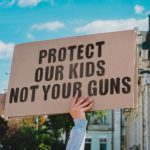 Parents and Teachers Have the Power
April 12, 2023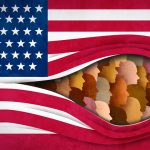 When Will Blacks Really Have Equal Opportunity?
June 24, 2023
Government and Institutions Are Being Undermined
When you observe the actions of many public leaders, it is alarming how our government and institutions are being undermined by their actions with utter disregard.
On any given day we are confronted with the choice of continuing to believe in the role, value and integrity of our government and institutions or conclude they are irretrievably broken.
At a minimum we must seriously ask: Are we at risk of succumbing to what appears to be inherent and intransigent dishonesty and hypocrisy practiced in the institutions and by leaders we have come to rely on? Our government and institutions are being undermined in a very destructive way.
The revelations that Supreme Court Justice Clarence Thomas accepted expensive gifts, lavish vacations and a property purchase, and that Neil Gorsuch had a real estate transaction with entities that had issues appearing before the court — and that they failed to report them — do not bolster our confidence.
Do you think that issues you care deeply about will get a fair hearing when brought before the Supreme Court? How confident are you that the court we consider to be the ultimate arbiter will uphold and be governed by the rule of law?
The public's trust of the Supreme Court is at an all-time low. This is evidence that our government and institutions are being undermined and the negative results.
For decades, there has been concern about young people being disengaged and turned off by politics and the political process. They are more susceptible of being lost when they see constant disregard for the rule of law, ethics and our founding principles.
When we look at the pervasiveness of illegal behavior among our elected and appointed officials it seems our government and institutions are being undermined more and more.
Why is it becoming so blatant and so prevalent?
Does the blame lie solely with the perpetrators? Or must the blame be shared by us, the public, for our continual tolerance through our silence and lack of demonstrative steps that would clearly convey our outrage?
There are many examples of how our government and institutions are being undermined.
How can any citizen — including a past president of the United States — not be required to abide by the laws of the land?
How can a member of Congress whose entire resume is a compilation of lies and misrepresentations, and whose behavior remains one bold face untruth after the other, still be allowed to serve?
One can look at what is going on in their state, city and county and find similar instances of threats to the integrity and foundation of our governing entities.
It is little wonder that public trust and confidence in our government and its leaders are at an all-time low at almost every level.
But we as concerned citizens must remain watchful and fight to protect our democratic form of government and the institutions that support it.
Together, we can continue to work to make them better.
Portions of this commentary first appeared in the Missouri Independent